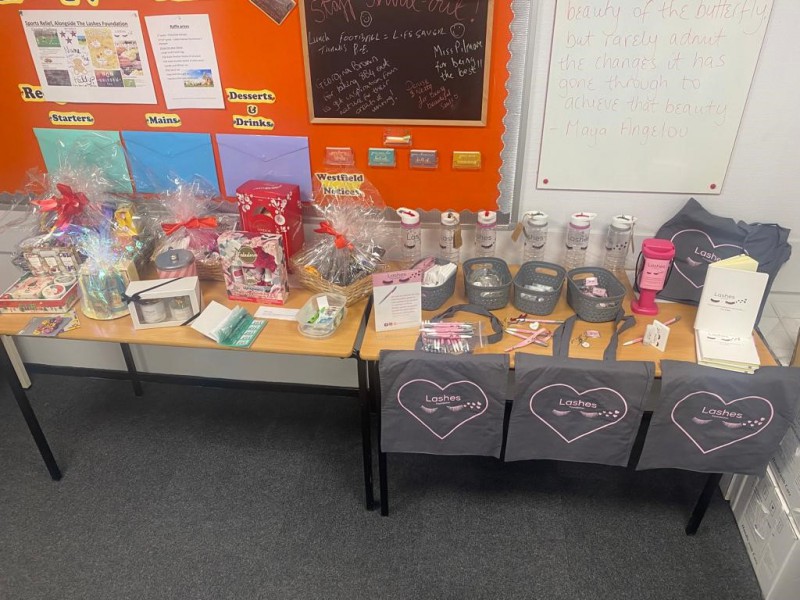 At The Garibaldi School we have all been really excited to be taking part in a week of fundraising activities supporting Sport Relief 2022 and a local charity!
As part of their course, the school's Cambridge Technical sport students planned and delivered an event which in previous years has been Sport Relief as this links nicely to their course. Due to Sport Relief taking place in the summer, as it is an official partner of the Commonwealth games, it had been decided that the school replace activities for Comic Relief with Sport Relief.
This year, Sport Relief at The Garibaldi School took place between Monday 28th March and Friday 1st April.
Sixth Form students organised the following events to raise money for Sport Relief and a local charity:
· Crossbar challenge
· Target shot challenge
· Guess the teddy bear name
· Staff stocks
· Staff football match
· Guess how many sweets are in the jar … and many more.
Friday 1st April - a non-uniform day with a £1 contribution to take part. We used this year's Sport Relief as a teaching opportunity; raising awareness of issues in other countries, supporting a local charity and the positive effect the money raised can have on others.
On Friday 1st April - Staff v Staff football match which kicked off at 2pm with great support from students and staff. All contributing to the privilege of watching Garibaldi staff showing their 'skills' on the pitch.
The staff represented either Year 12 or Year 13 and as the final whistle blew the Year 13s were victorious with a 3 - 1 win with some great goals from Mr Gray, Mr Brimelow and Mr Hunt for Year 13 and Mr Wright made the only goal for Year 12.
A fantastic atmosphere, with cheers which could be heard throughout the community; this was a fitting finish to a eventful, successful week.