GCSE English Language
GCSE English Language
Half Term Overview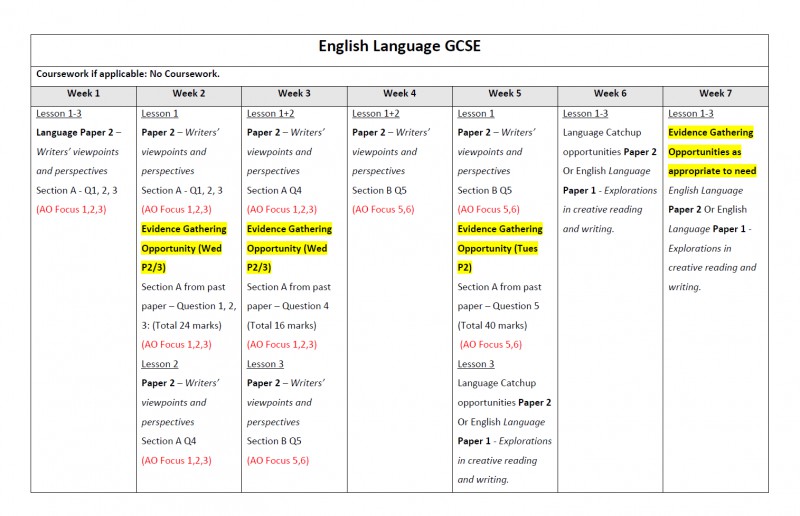 Revision Guidance
Your teacher will have explained the specific topics, themes and characters that you will be writing about in controlled conditions after Easter. The following GCSE pods and revision tasks are linked to these specific parts of the course:
English Language will be a paper 2 response - Question 5 will be an article style response
You will have all the necessary notes in your English Language books and folder. You are allowed to take these home to revise from.
TEAMS - The powerpoints and lessons from during lockdown and the resources saved under your English Language class files are mainly linked to these sections of the course. You can use any of these as a recap and revision resource.
BBC bitesize and most online revision sites (Sparknotes etc) will have sections linked to these topics. They will all be useful for consolidation of the knowledge you have.
GCSEPod Links: