WJEC Level 2 Hospitality and Catering
WJEC Level 2 Hospitality and Catering
Half Term Overview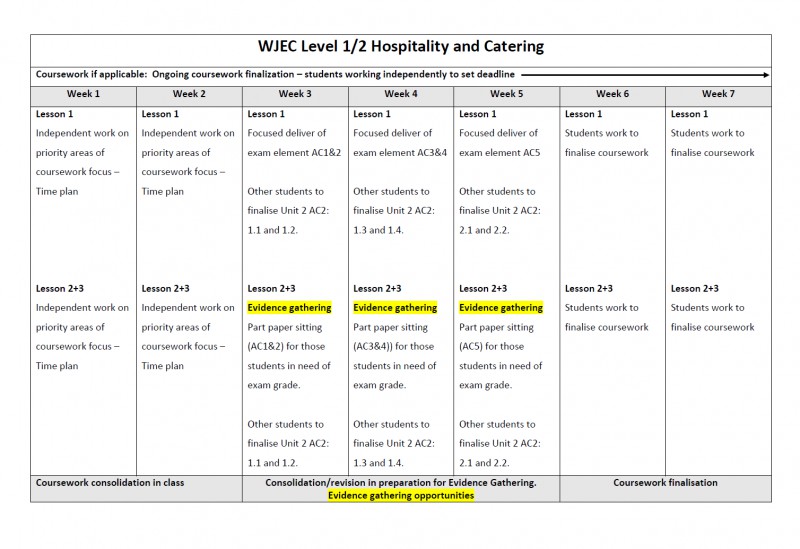 Revision Guidance
Coursework –
Students should be able to access the File aspect of their Hospitality and Catering group Teams page. This will provide all of the supporting power points and worksheets needed to complete each section of their work.
All students have a revision book which covers elements of the coursework which they can refer to.
Exam –
The following website has information, videos and multiple-choice quizzes that will aid revision for the assessments that will take place after Easter:
https://www.bbc.co.uk/bitesize/subjects/zbtvxyc
There are several revision mats, questions and quizzes on the assignments section of the Hospitality and Catering Teams page.