Latest News
Latest News
Sixth Form News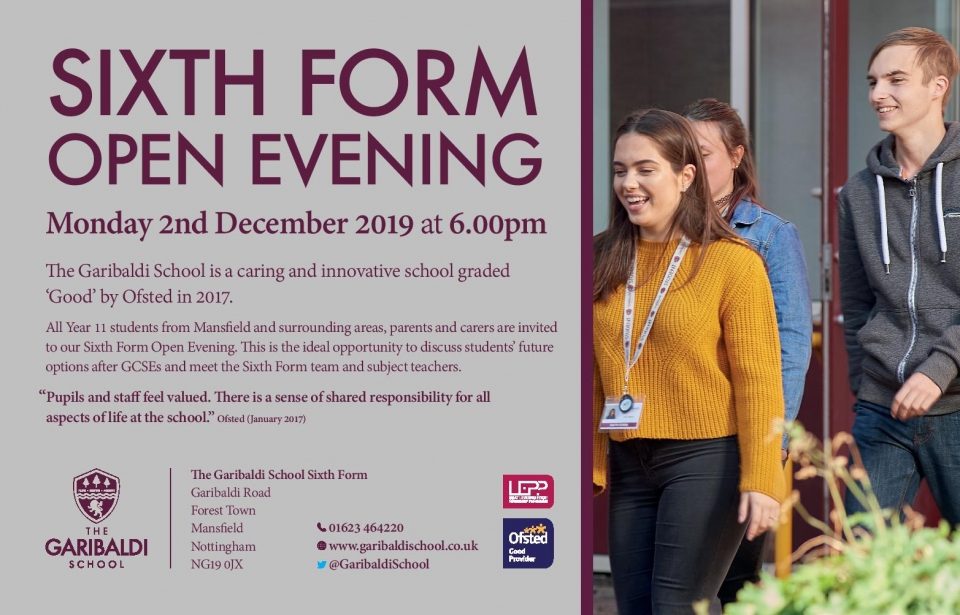 Another busy week in Sixth Form! For Year 13, following their mocks, it was their turn to take part in a PSCHE session with Mr Brennan and Miss Hadley based on 'Outstanding Attitudes to Learning in Sixth Form' after Year 12 had the week before. It was again a really student led session and by the end of it they could articulate what an outstanding sixth former looked like and then reflect on this and set themselves targets in terms of what they needed to do to move from 'good' to 'outstanding'. The outcomes of the two sessions are below and I think it is clear to see that our sixth formers have set themselves a truly outstanding set of character traits when considering how to have an 'Outstanding Attitude to Learning'. They now need to make sure that they follow through with this!
What does an outstanding ATL look like in our Sixth Form
Away from focussing on ATL, the sixth form team welcomed the next generation of students into Sixth Form on Friday 22nd November for the 'Next Steps' event for our Year 11 students. The aim of the day is for students to consider what life after their GCSEs might look like and which options are best for them. As part of that we look at how The Garibaldi School Sixth Form could be the right choice for them. As part of the day it was a pleasure to welcome back four Garibaldi Alumni to talk about their journey through The Garibaldi School Sixth form and how it helped them move forwards into a successful adult life. We were joined by:
Sarah Phillips – Independent Sexual Violence Advocate for a charity DRASACS
Nivedan Hrosinkova - Assistant Supply Manager at Boots
Katie Cooper Lewis – CEO of Making It and a charity Making It Industrial Heritage Trust
Jonathan Tunnicliffe – Leadership graduate in the Marketing team at Dunelm
We are very proud of their achievements since leaving us and very grateful for taking the time out of their hectic schedules to come back to speak to and inspire our future sixth formers!
Looking forward to upcoming events. On Monday 2nd December is the Sixth Form Open evening. This is a great chance for our future students to come and meet the sixth form team and consider their options. We look forward to seeing you there. Following this Year 13 will be taking part in 'UCAS Submission Day'. This is December 11th 2019 and will be the last chance to submit your UCAS applications before the festive break. Mr Brennan and Miss Hadley would like to remind you to ensure that those personal statements and final choices are all ready to go for then!
May 2022
| M | T | W | T | F | WE |
| --- | --- | --- | --- | --- | --- |
| | | | | | 1 |
| 2 | 3 | 4 | 5 | 6 | 7 |
| 9 | 10 | 11 | 12 | 13 | 14 |
| 16 | 17 | 18 | 19 | 20 | 21 |
| 23 | 24 | 25 | 26 | 27 | 28 |
| 30 | 31 | | | | |