Latest News
Latest News
w/c 2nd December 2019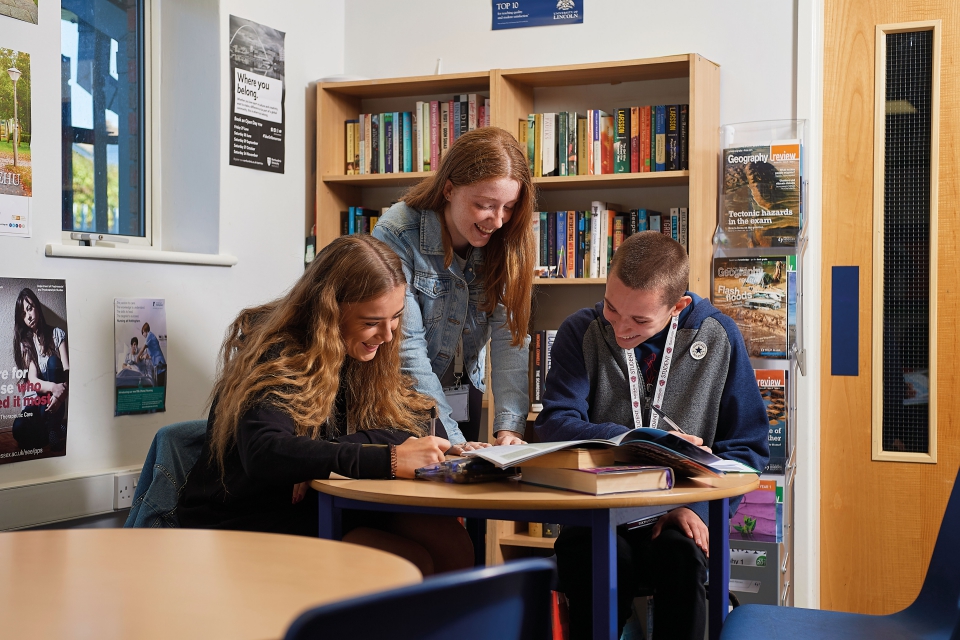 It's been a week that perfectly highlights the extremely different stages of a students' journey in post 16 education and the wide range of activities taking place in Sixth Form. Monday night was Sixth Form open evening and a chance for Year 11 – our future sixth formers – along with their parents to come and look at what the next exciting stage of education looks like for them. For Year 12 it was the start of looking at the UCAS application process and for Year 13 it was a week of preparation as they look towards completing their UCAS application process. Regardless of whether the students are our future sixth formers, current or soon to be ex-sixth formers it's been really busy but enjoyable!
The Sixth Form open evening was a chance for students and parents to come and develop a sense of what life at The Garibaldi School Sixth Form would be like. It was really pleasing to see so many people attend and there was a real buzz as teachers, students and parents all discussed potential next steps. It was also really nice to welcome students and parents form outside of The Garibaldi School community who have expressed interest in joining us. This is a real testament to the reputation the school and the Sixth Form has developed in the local area. A special thanks to our guest speaker on the evening, Katie Smith. We are very proud of Katie's journey and achievements since leaving us and very grateful for her taking the time out of what must be a hectic schedule to come back to speak to and inspire our future sixth formers. It was nice that a number of parents on the evening commented on how impressive Katie was and how it had been the final piece of the jigsaw in being fully assured that The Garibaldi School Sixth Form was the right place for their child.
Deadlines for applications are January 8th 2020 and these can be handed in at student services. The Sixth Form Prospectus and Application Form can be downloaded from the website. If you didn't attend the open evening then you can still apply and we would strongly recommend that you do – especially if you haven't finalised plans for next year.
Following the success of the open evening, Mr Brennan and Miss Hadley launched the UCAS process with Year 12. Students were logged onto Unifrog which is a package which allows them to research careers, look at the range of Universities and the diverse range of courses they offer. It was a really useful session for all as they started to consider what their future might look like and how their Sixth Form studies will help them achieve their goals. There were some clear ideas already established from Abbie who wanted to be a Paramedic, Olivia who wanted to join the Police and Dec who is intent on becoming Garibaldi's first billionaire as he looked at careers such as a purchasing manager, business consultancy and finance. We wish him the best of luck with this!
Just as this week and next sees the start of the UCAS application for Year 12, next week will see the end of it for Year 13. It just goes to show how quickly time flies! Next Wednesday is UCAS Submission Day when we will complete final applications for the process. Students are aware that they need to come prepared with a completed personal statement, their mentor's reference and have their UCAS application completed to the point of including their pending exams. If they are not at this point then they should speak to Miss Hadley prior to Wednesday as the session will not allow time for work that should have already been completed.
Finally, on behalf of Mr Brennan and Miss Hadley, may we wish you a very pleasant weekend?
May 2022
| M | T | W | T | F | WE |
| --- | --- | --- | --- | --- | --- |
| | | | | | 1 |
| 2 | 3 | 4 | 5 | 6 | 7 |
| 9 | 10 | 11 | 12 | 13 | 14 |
| 16 | 17 | 18 | 19 | 20 | 21 |
| 23 | 24 | 25 | 26 | 27 | 28 |
| 30 | 31 | | | | |