Latest News
Latest News
w/c 13th January 2020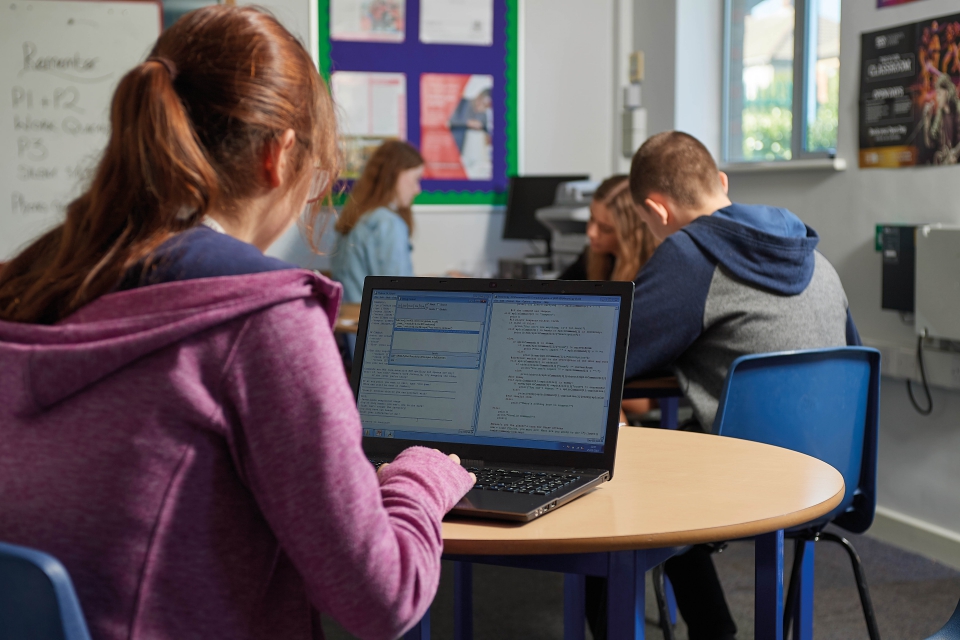 Happy New Year! 2020 has started at a frantic pace in Sixth Form and I am sure that the festive break seems quite some time ago! Although it has been very busy it has also been an exciting time for many of our students.
For Year 13 students the UCAS process closed on the 15th January. All our students wishing to attend University have completed the process and conditional offers have already been made to many of them. For some students this will also involve an interview at University which is why we had the University of Nottingham deliver PSCHE this week to talk and practice their interview skills with our students. This was put to immediate good effect by Chloe who had her interview for mental health nursing at Leeds University. We are really proud of all our students' high aspirations and offers they have received but a special mention must go to Wiktoria who this week secured her offer of a place at Oxford University after a really tough process of initial tests and then interview. Well done to all Year 13 students – the challenge now is to fully focus on achieving the grades they need to secure the place on the course which is their first choice and this starts now with full preparation for the February mock exams.
Year 12 are well under way in the process of applying for a range of opportunities on offer to them. Holly, Josh and Rebecca have all applied for the Oxbridge mentoring programme. This is a scheme run by graduates of Oxford and Cambridge University and is aimed at supporting students with ambitions of applying to Oxbridge through the process. Each of the students had to submit a video of three minutes long focussed on something that they were passionate about and they achieved this showing great resilience in the process. We look forward to hearing back and keep our fingers crossed that their applications have been successful.
Alongside this a significant number of students in Year 12 have applied for summer schools including the University of Nottingham Ambition Scheme and the Nottingham Trent Progression Scheme. The Ambition scheme is a free, two-year scheme for our Year 12 students which offers activities to support progression and applications to a university of the student's choice. If the student meets the Ambition criteria for full membership and attends at least eight sessions, they will automatically receive the Nottingham Potential Bursary if they become a student at The University of Nottingham. This provides £1,000 per year, for each year of undergraduate study. The Nottingham Trent Progression Scheme is another free programme of opportunities designed to help students in Year 12 – 13 access and succeed at university. Many will be unsure what university is actually like, whether it's for them or how to prepare the best possible university application. The NTU Progression will help answer these questions and equip students with the confidence and skills required to be a successful university student. Four of our Year 12 students have already been successful in their application to this scheme and have already attended the NTU Progression welcome event where they met other new members. Both schemes offer the opportunity of a summer residential and we strongly encourage our students to apply for these as they are really beneficial.
Next week will be another busy week as it is Widening Participation Week. The school hosted this event last year and it was a huge success for students, parents and staff. During this event, we are holding sessions from Nottingham Trent University, focusing on the financial aspects of University and Student Finance opportunities, and The University of Nottingham, focusing on University Life and options for students after the age of 16. These will provide students with invaluable information about the options that are on offer to them after their time with us at The Garibaldi School and encourage them to consider their long-term success. There is a specific session for parents of Year 12 students being run by Nottingham Trent University focusing on the UCAS process. This was really well received by parents last year.
As a final note, the sixth form application process closed on January 8th and we have received a significant number of applications. It's not too late for a last minute submission! If you or your son/daughter has applied then we will be holding interviews and then making offers in March. Students will be informed of further details in due course.
On behalf of Mr Brennan and Miss Hadley may we wish you a very pleasant weekend.
August 2022
| M | T | W | T | F | WE |
| --- | --- | --- | --- | --- | --- |
| 1 | 2 | 3 | 4 | 5 | 6 |
| 8 | 9 | 10 | 11 | 12 | 13 |
| 15 | 16 | 17 | 18 | 19 | 20 |
| 22 | 23 | 24 | 25 | 26 | 27 |
| 29 | 30 | 31 | | | |