Welcome to Year 8
Year 8
Welcome to the Year 8 information and guidance page
The information here covers (click on the bullet point to take you to more detailed information):
Key Contacts
Achievement Lead: Mr B Hall – BHall@garibaldischool.co.uk
Student Services Year Manager: Miss A Allison - AAllison@garibaldischool.co.uk
Year 8 Mentors
| | | |
| --- | --- | --- |
| 8DW | Mr D Wright | DWright@garibaldischool.co.uk |
| 8JC | Mr J Connolly | JConnolly@garibaldischool.co.uk |
| 8RH | Mr R Haywood | RHaywood@garibaldischool.co.uk |
| 8DB | Miss D Bartley | DBartley@garibaldischool.co.uk |
| 8JH | Miss J Humphries | JHumphries@garibaldischool.co.uk |
| 8SO | Mrs S O'Brien | SOBrien@garibaldischool.co.uk |
| 8NF | Mr N Fayers | NFayers@garibaldischool.co.uk |
Remote learning - timings of the day
Messages to Parents
Achievement Lead letter to parents/Carers 14 09 2020
Message to Parents/Carers
First of all I hope you are all well and had an enjoyable, restful and safe holiday period. As I welcome you all back to the start of a new term, one that will no doubt be faced with new challenges, I hope you will join me in facing the new year with hope and optimism. Though there will be challenges, there will also be opportunities to demonstrate great quality work and outstanding attitude to learning where these will continue to be recognised.
At the end of the autumn term, it is with great pleasure to announce that as a year group, year 8 on average were leading in almost all aspects of attendance, ATL and progress across the school. This is something I hope will continue into the spring term. However, this will only be achieved if we all work together to ensure all work is complete to the very best of standards including work that is set remotely or delivered live online. Great efforts have been made by teachers, parents and school leaders to ensure students are able to access work remotely and follow their teaching timetable be it in school or at home.
I am very proud of the efforts the year group have made, and though I am aware that there will be further difficulties ahead I am confident that by working together we will be able to limit the effect the current situation will have on each and every student. Though these changes have and will continue to happen I want to reassure you that I, along with your child's mentor, will continue to be there as a point of contact. I look forward to seeing and speaking with you all over the coming weeks.
Achievement Lead: Mr B Hall
4th January 2021
assembly
Recognition
Week commencing 30th November 2020 the following six students from the year group have been recognised for the quality of the work they have produced or the positive attitude to learning they have displayed and have been added to the Hall of Fame for half term 2.
Hall of Fame
Name of Student:
Lily-Rose Botting
Reason for recognition:
Nominated by Mrs Corlett for DT Foods:
"Lilly-Rose continues to make great progress and effort both in and out of lesson. Recently producing a short video to demonstrate her cooking skills. Fantastic effort, well done Lilly-Rose".
Name of Student:
Danny Challand
Reason for recognition:
Nominated by Mr Wright - Mentor:
"Danny's overall approach and effort in mentor has been outstanding since we returned. This has been carried through into all of his lessons where his great attitude to learning is a clear example to others, keep it up Danny".
Name of Student:
Aaleah Colclough
Reason for recognition:
Nominated by Mr Haywood for Maths:
"Aaleah works hard, is well organised, always offering answers and has a great attitude to learning. Aaleah has great character and has demonstrated this through assisting others. Well done Aaleah".
Name of Student:
Freya Hoten
Reason for recognition:
Nominated by Miss Biggs for Music and Mr Haywood for Maths:
"Not only has Freya written absolutely brilliant and meaningful song lyrics that had a strong link to the given stimulus of 'escape', she is an absolute pleasure to teach and goes above and beyond of what is expected of her. She is kind and courteous and takes an active part in classroom discussion. She uses her strong skill set to support others to be the best they can be. Freya is what I would call a model student, an ATL 1 student through and through and is an absolute credit to The Garibaldi School".
Name of Student:
Lillie-May Hylton
Reason for recognition:
Nominated by Miss Etches for Performing Arts:
"Lillie-May has begun her Year 8 Drama journey with a bang, she has been actively trying to develop her confidence by putting her hand up more and more and has clearly been very determined in my lessons. I am so proud of her!"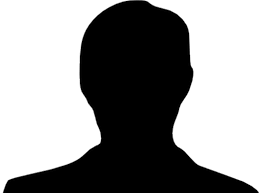 Name of Student:
Leo Rogers
Reason for recognition:
Nominated by Mrs Bramley-Justiz for Spanish:
"Leo is consistently really positive in Spanish. He always tries to improve upon his work and tries to expand on his answers to ensure he writes with detailed, complex sentences in Spanish."
Accelerated reader support
All students in year 8 will continue to use the Accelerated Reader (AR) program during 2020/2021. Click on the links below for the Parent Guide and Home connect login.
Please contact Miss Moorley - KMoorley@garibaldischool.co.uk if you require any further information relating to Accelerated Reader.