Welcome to Year 8
Year 8
Welcome to the Year 8 information and guidance page
The information here covers (click on the bullet point to take you to more detailed information):
Key Contacts
Achievement Lead: Mr B Hall – BHall@garibaldischool.co.uk
Student Services Year Manager: Miss A Allison - AAllison@garibaldischool.co.uk
Year 8 Mentors
| | | |
| --- | --- | --- |
| 8DW | Mr D Wright | DWright@garibaldischool.co.uk |
| 8JC | Mr J Connolly | JConnolly@garibaldischool.co.uk |
| 8RH | Mr R Haywood | RHaywood@garibaldischool.co.uk |
| 8DB | Miss D Bartley | DBartley@garibaldischool.co.uk |
| 8JH | Miss J Humphries | JHumphries@garibaldischool.co.uk |
| 8SO | Mrs S O'Brien | SOBrien@garibaldischool.co.uk |
| 8NF | Mr N Fayers | NFayers@garibaldischool.co.uk |
Remote learning - timings of the day
Messages to Parents
Achievement Lead letter to parents/Carers 14 09 2020
Message to Parents/Carers
First of all I hope you are all well and had an enjoyable, restful and safe holiday period. As I welcome you all back to the start of a new term, one that will no doubt be faced with new challenges, I hope you will join me in facing the new year with hope and optimism. Though there will be challenges, there will also be opportunities to demonstrate great quality work and outstanding attitude to learning where these will continue to be recognised.
At the end of the autumn term, it is with great pleasure to announce that as a year group, year 8 on average were leading in almost all aspects of attendance, ATL and progress across the school. This is something I hope will continue into the spring term. However, this will only be achieved if we all work together to ensure all work is complete to the very best of standards including work that is set remotely or delivered live online. Great efforts have been made by teachers, parents and school leaders to ensure students are able to access work remotely and follow their teaching timetable be it in school or at home.
I am very proud of the efforts the year group have made, and though I am aware that there will be further difficulties ahead I am confident that by working together we will be able to limit the effect the current situation will have on each and every student. Though these changes have and will continue to happen I want to reassure you that I, along with your child's mentor, will continue to be there as a point of contact. I look forward to seeing and speaking with you all over the coming weeks.
Achievement Lead: Mr B Hall
4th January 2021
assembly
Recognition
Week commencing 1st February 2021 the following six students from the year group have been recognised for the quality of the work they have produced or the positive attitude to learning they have displayed and have been added to the Hall of Fame for half term 3.
Hall of Fame
Name of Student:
Victoria Adewuyi
Reason for recognition:
Nominated by Mrs C Ratcliffe - English
Victoria has completed every single piece of work set and it is all of a high standard. Not only does Victoria complete the main tasks, but she is also making accurate and concise notes on important information. Her latest work, a poem about the qualities she wants to be remember for, is fantastic!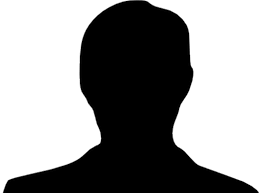 Name of Student:
Bethanie Boughton
Reason for recognition:
Nominated by Mr D Brown - History
Bethanie has had excellent attendance (attended all online sessions) and positive engagement in all tasks. In starting The Garibaldi School later in the year this is really positive and great to see you taking part whilst working remotely. Well done.
Name of Student:
Cameron Jackson
Reason for recognition:
Nominated by Mr K Orme - Spanish
Cameron has shown a very high level of commitment and engagement with online learning in Spanish and he is making excellent progress. He completes all tasks to a high standard and it's been great to hear him unmuting to speak in wonderful Spanish!
Name of Student:
Hollie Miller
Reason for recognition:
Nominated by Mrs H Corlett - DTF
Hollie is always early for our lesson and has been proactive in asking for help and letting me know when there is issues. Hollie has been actively participating in her lessons, and is just an all-round good student!
Name of Student:
Charley Pike
Reason for recognition:
Nominated by Miss L Etches – Performing Arts
Charley has create a fantastic script for an alternative ending to our current topic, she has provided insightful plot ideas and great use of stage directions to support the future direction of her scene, outstanding work!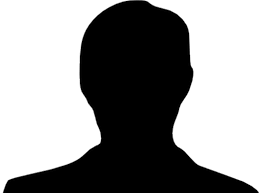 Name of Student:
Casey Walker
Reason for recognition:
Nominated by Mrs E Lee - PE
Casey attended every lesson, contributed fully to class discussion and come across enthusiastically in her comments and feedback. She's turned her work in and it was on time!
Accelerated reader support
All students in year 8 will continue to use the Accelerated Reader (AR) program during 2020/2021. Click on the links below for the Parent Guide and Home connect login.
Please contact Miss Moorley - KMoorley@garibaldischool.co.uk if you require any further information relating to Accelerated Reader.