Latest News
News
w/c 27th January 2020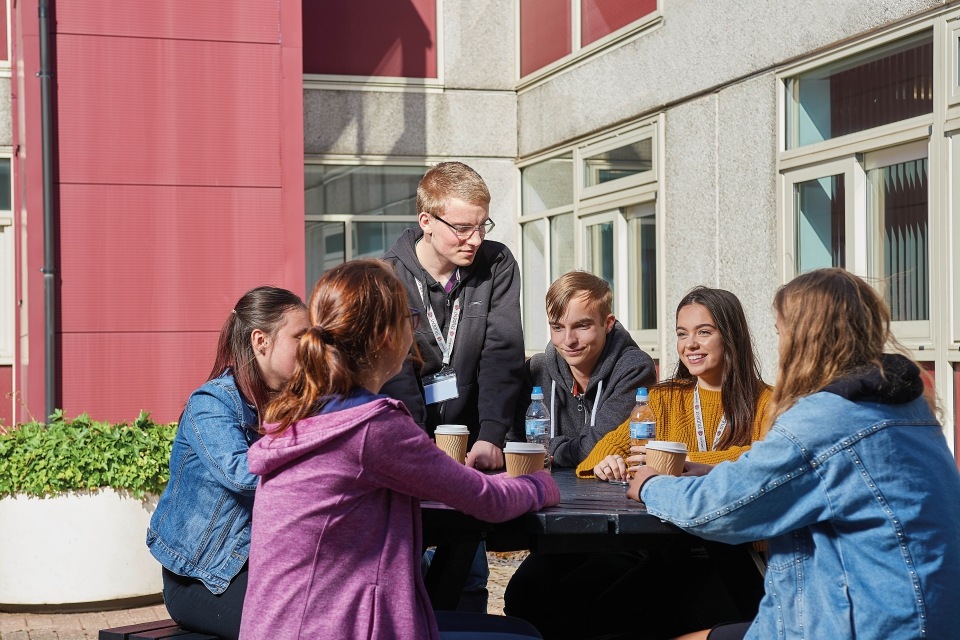 It's the end of January already and what a month it has been! It seems to have gone really quickly and we are yet again close to mock exams for Year 13. This is the last formal set of exams before the summer so a last real chance to get an indication of how close the students are to achieving the grades needed to secure their places at their preferred university. They all continue to work really hard in pursuit of excellent grades and are all ambitious for themselves and it's clear that they see the countdown to exams as being very real now! Within 8 months we hope to see them all starting at university and beginning the next chapter of their lives with excellent grades behind them.
To support the move to university, Nottingham Trent University delivered this week's PSCHE and looked at Student Finance. Year 13 found this an invaluable hour as they considered the cost of higher education and the application process behind loans. All students have been encouraged to log on this week and parents/carers should soon be receiving emails from Student Finance asking if parents/carers are happy to support their son/daughter with their application. Check your emails!
For Year 12 it is also all about applications this week. Those students who were successful in their applications to the University of Nottingham Ambition Scheme have now started applying for the taster session they would like to attend. Additionally, applications for the Summer School opened on the 30 January and we have already seen some of our Year 12 apply for this, we wish them luck!
Last week was an especially busy week in school as it was Widening Participation Week with lots of events happening all week around the school. In the Sixth Form, we were very proud to welcome back some of our Garibaldi Alumni who returned to talk to Year 9 & 10 students about their journey through Garibaldi and beyond. Matt Bell, Leanne Brooks, Natalie Merrin, Sarah Phillips and Laura Stendall all came in and delivered inspiring talks on their very different paths they had taken since leaving Garibaldi. This was in addition to the sessions and advice offered by our current Sixth Form students: Madeline Campbell, Charlotte Emmerson, Holly Evans, Wiktoria Malota, Jack Manifold, Joe Moore, Will Meagor and Josh Sargent. We are especially proud of these students as they spoke with great confidence and maturity to students from key stage 3 and 4. The honesty and clarity with which they communicated was wonderful to see. They certainly were true role models and should be very proud of their involvement in supporting the school and allowing younger students to learn from their own experiences; the sessions were a huge success and were well received.
The Widening Participation evening event included sessions from Nottingham Trent University, focusing on the financial aspects of University and The University of Nottingham, focusing on University Life and options for students after the age of 16. There was also a specific session for parents of Year 12 students being run by Nottingham Trent University focusing on the UCAS process which we hope parents found useful. Again, we were fortunate to be joined by Nivedan Hrosinkova and Sarah Philips to talk about the paths they took; one a higher level apprenticeship and one through the university route.
Further congratulations to our sixth formers who were awarded a Garibladi School badge in assembly by Mr Brennan. These badges are awarded on a termly basis and are based on attendance, ATL and progress/achievement. To receive this recognition the students must be at least 'good' in all three areas and outstanding in one for Bronze, two for Silver and three for Bronze. Congratulations go to Ashley Hammond, Mitchell Ankritt and Jess Clarke for being awarded a bronze, to Charlotte Emerson, Holly Evans, Michal Maddocks and Wiktoria Malota for being awarded silver and to Will Meagor, Jack Manifold and Sofia Orfanou for achieving a gold award. This is quite an achievement and you should be very proud!
Finally, a polite reminder that if your son/daughter has applied for a place in Sixth Form we will be holding interviews and making offers in March. Students will be informed of further details in due course. On behalf of Mr Brennan and Miss Hadley may we wish you a very pleasant weekend as we move into February?
More News Stories