Welcome to Year 7
Year 7
Welcome to the Year 7 information and guidance
The information here covers (click on the bullet point to take you to more detailed information):
Key Contacts
Head of Year: Miss J Humphries - JHumphries@garibaldischool.co.uk
Student Services Year Manager: Mrs A Poznanski - APoznanski@garibaldischool.co.uk
Please direct all technical queries to your child's mentor in the first instance
Year 7 Mentors
Remote Learning
Messages to Parents
As we approach HT6 and are slowly closing in on the end of the Academic Year, I would like to say how proud I am of Year 7 and the start they have made upon their Educational Journey at The Garibaldi School.
Students have received their monitoring data for HT5; all students were given an ATL score and a curriculum average. This suggests wether students are Working Towards, Working at Expected or Working Above their target grade. Each Y7 student has undertaken an intervention mentoring process with their mentors, setting SMART targets to look at how they can further improve their ATL, in readiness for the last monitoring point of Y7 before transitioning into Year 8. We would really encourage that, for you, as parents to also challenge your children on their targets, which in return should initiate open-dialogue and a chance for you to get an insight into your Childs learning.
During HT6, the mentor team and I are focusing on 'raising the bar'. Our main priorities are to further amplify the standards and expectations of the year group. In doing so, improving attendance, punctuality to lessons, ATL and behaviour. I will be communicating with parents about the above, as achieving these things together will ensure that all students are the best versions of themselves. As such, will ensure that all students are equipped with the tools, to go onto be, just as, if not more successful in Year 8.
Head of Year: Miss J Humphries
Recognition
Half term 5 - six students from the year group have been recognised for the quality of the work they have produced or the positive attitude to learning they have displayed and have been added to the Hall of Fame.
Hall of Fame
Name of Student: Dhanushiya Asaithambi
Nominated by Miss Mitchell
Department Art
"Dhanushiya always puts 110% into everything, working efficiently and quietly in lessons, even producing extra work at home. She is already embracing the challenge of the new myths and legends project, and I can't wait to see how she progresses with her self-portrait. Well done!"
Name of Student: Kaci Haywood
Nominated by Mrs Brown
Department English
"For showing great enthusiasm for English both inside and outside of classes. By independently writing her own 'book' at home, and bringing this in for me to read. Keep up the good work."
Name of Student: Alicia Morley
Nominated by Miss Gibbs
Department PE
"Alicia always tries her best, putting 100% effort into everything she does. She is also always willing to help others. Well done Alicia, keep up the good work!"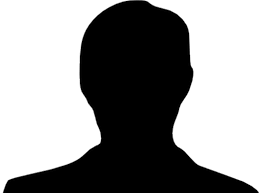 Name of Student: Lexi Pritchett
Nominated by Mrs Hope
Department English
"Lexi works very hard in English and as a result is making great progress. I'm not sure she realizes just how good some of the work she produces is. I'm super proud of her."
Name of Student: Joshua O'Grady Walshe
Nominated by Mr. Chatten
Department Computing
"For an amazing turnaround on how you work inside a classroom, showing high levels of engagement and progress. A massive improvement, well done Josh. Keep it up!"
Name of Student: Matthew Wilson
Nominated by Mrs Walker
Department Maths
"Matthew works incredibly hard. He turns up for lessons, and just gets on with the work, he put's 100% effort into everything he does. He is a delight to teach – Well done!"
Accelerated Reader Support
All students in year 7 use the Accelerated Reader (AR) program. Click on the links below for the Parent Guide and Home connect login.
Please contact Ms Moorley - KMoorley@garibaldischool.co.uk if you require any further information relating to Accelerated Reader.