Welcome to Year 7
Year 7
Welcome to the Year 7 information
The information here covers (click on the bullet point to take you to more detailed information):
Key Contacts
Achievement Lead: Mr S Dench-Smith - KDench-smith@garibaldischool.co.uk
Student Services Year Manager: Miss A Allison - AAllison@garibaldischool.co.uk
Year 7 Mentors
| | | |
| --- | --- | --- |
| 7LR | Miss L Richards | LRichards@garibaldischool.co.uk |
| 7CR | Mrs C Ratcliffe | CRatcliffe@garibaldischool.co.uk |
| 7DG | Mr D Gray | DGray@garibaldischool.co.uk |
| 7ML | Dr M Levitt | MLevitt@garibaldischool.co.uk |
| 7AJB | Mr A Brimelow | ABrimelow@garibaldischool.co.uk |
| 7CM | Miss C Mitchell | CMitchell@garibaldischool.co.uk |
| 7EW | Miss E Watts | EWatts@garibaldischool.co.uk |
Remote Learning - timings of the day
Messages to Parents
Achievement Lead letter to parents/Carers 14 09 2020
My role as Achievement Lead for Year 7 is to ensure that each and every student achieves their very best. I recognise that even in normal circumstances the step up from primary school to secondary school is a huge step and students will be very daunted and some students may feel anxious. We are not in normal circumstances and I very much see the current climate as a fantastic opportunity to maximise student learning rather than as a barrier. From the outset we have challenged the year group to be the example to all of the other year groups at the school, to be proud of their efforts, proud of their appearance, and to learn from their mistakes. Our goal is to ensure that students are placed in the most suitable teaching group based on the needs of the individual student. We will continue to set the standards, support and challenge our year group in order for them to achieve their very best potential.
Mr S Dench-Smith Achievement Lead - 05 10 2020
Recognition
Week commencing 30th November 2020 the following six students from the year group have been recognised for the quality of the work they have produced or the positive attitude to learning they have displayed and have been added to the Hall of Fame for half term 2.
Hall of Fame
Name of Student:
Lexie Darrington
Reason for recognition:
Nominated by Miss Watts - Music & Drama
'I teach Lexie for both Music and Drama and she is always offering to answer questions, to hand out books and is extremely helpful to other students who are struggling as well. She is a delight to teach.'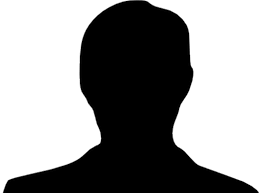 Name of Student:
Denamae Drury-Tuck
Reason for recognition:
Nominated by Mr Mogg - Science
'for settling into her new group, working really hard and constantly wanting to improve her answers in Science.'
Name of Student:
Max Flinton
Reason for recognition:
Nominated by Mr West - English:
'during Max's self-isolation he completed all the work, asked questions, and did some extra reading for accelerated reader. In lessons he always puts his hand up, is really enthusiastic, and tries so hard.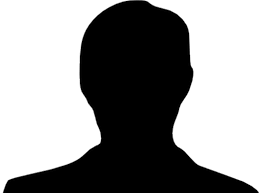 Name of Student:
Skye Megainey-Barker
Reason for recognition:
Nominated by Mrs Hudson - History
'Skye is always really helpful in class, gets straight on with her work and is always focussed. She thinks about her answers to questions in class and regularly offers to read aloud. '
Name of Student:
Cole Murray
Reason for recognition:
Nominated by Miss Passos - Spanish:
'from the beginning of the term Cole has been an absolute pleasure to teach, always engaging in lessons and producing really good accurate work. His excellent attainment was reflected in his assessment which was outstanding. Well done Cole!'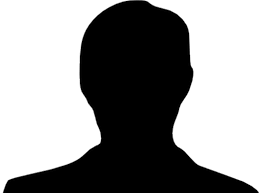 Name of Student:
Annabelle Roebuck
Reason for recognition:
Nominated by Miss Gibbs - PE:
'Annabelle is very keen and gets involved in all aspects of the lesson. She supports and encourage others and is always keen to answer questions in the theory lessons. Model student!'
Accelerated reader support
All students in year 7 use the Accelerated Reader (AR) program. Click on the links below for the Parent Guide and Home connect login.
Please contact Miss Moorley - KMoorley@garibaldischool.co.uk if you require any further information relating to Accelerated Reader.