Welcome to Year 9
Year 9
Welcome to the Year 9 information AND GUIDANCE
The information here covers (click on the bullet point to take you to more detailed information
Key Contacts
Year 9 Achievement Lead: Miss L Etches – LEtches@garibaldischool.co.uk
Student Services Year Manager: – Mrs E Jewsbury – EJewsbury@garibaldischool.co.uk
Please direct all technical queries to your child's mentor in the first instance
Year 9 Mentors
| | | |
| --- | --- | --- |
| 9KL | Mrs K Lever | KLever@garibaldischool.co.uk |
| 9WR | Mr W Rae | WRae@garibaldischool.co.uk |
| 9GS | Miss G Smedley | GSmedley@garibaldischool.co.uk |
| 9DB | Mr D Brown | DBrown@garibaldischool.co.uk |
| 9MB | Mr M Ball | MBall@garibaldischool.co.uk |
| 9BH | Miss B Hough | BHough@garibaldischool.co.uk |
| 9DM | Mr D Mogg | DMogg@garibaldischool.co.uk |
Remote learning - timings of the day
Messages to Parents
Achievement Lead letter to parents/Carers 14 09 2020
As the Achievement Lead for Year 9, it is my role to ensure that all students in Year 9 succeed to the best of their ability and are best set up to take their first steps as citizens in the wider world outside of Garibaldi. I know that, during the last six months, learning and school has felt very different for students and parents, but I am hopeful that students will embrace the opportunities they are provided with as part of their return to school and enjoy fitting back into life at Garibaldi (as much as we are as staff!). I will be catching up with students over the coming weeks to address any concerns that they may have and ensure that they have a positive start back to their studies, as they enter their penultimate year of KS3 and prepare to embark on the GCSE and Level journey.
Year 9 Achievement Lead: Miss L Etches
Assembly
Recognition
Week commencing 31st May 2021 the following six students from the year group have been recognised for the quality of the work they have produced or the positive attitude to learning they have displayed and have been added to the Hall of Fame for half term 5.
Hall of Fame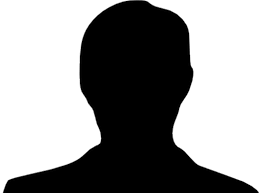 Name of Student:
Kian Bennett
Reason for recognition:
Nominated by Mrs Hutchinson - Science Department
"We are so delighted with Kian's progress this half term. His effort, attitude and standard of work have improved so much and this is directly impacting on his grades. We are very proud of him and he should be proud of himself too."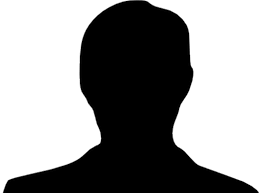 Name of Student:
Keenan Dixon
Reason for recognition:
Nominated by Miss Ashwell - Maths Department
"for some superb contributions in lesson and outstanding behaviour."
Name of Student:
Taylor Jones
Reason for recognition:
Nominated by Mr Dench-Smith Science Department
"Taylor always works hard and has shown real enthusiasm for Physics in general. She regularly contributes during lesson with excellent ideas and helps her fellow students. A future Engineer or Astro Physicist for sure."
Name of Student:
Bobby Lacey
Reason for recognition:
Nominated by Mr Chatten - ICT Department
"for greatly improved performance in a recent assessment and for active use of the GCSE Pod Platform. Well Done!"
Name of Student:
Owen Pearson
Reason for recognition:
Nominated by Mrs Bramley-Justiz Spanish Department
"Owen consistently tries his absolute best in Spanish. He always volunteers answers and tries to improve upon his own work as well as trying to help others."
Name of Student:
Kieran Witham
Reason for recognition:
Nominated by Mr West - English Department
"Kieran produced a sophisticated, articulate comparison of Mother, any distance and Walking Away. He chose key quotations and explained their connotations in detail. Well done Kieran – keep up the great work!"