Year 13
Year 13 Information
Welcome to the Year 13 information
The information here covers (click on the bullet point to take you to more detailed information):
Key Contacts
Director of Sixth form – Mr B West - BWest@garibaldischool.co.uk
Sixth Form Administrative Manager – Miss Hadley - SHadley@garibaldischool.co.uk
Please direct all technical queries to your students' mentor in the first instance
Sixth Form Mentors
Mr J Lane - JLane@garibaldischool.co.uk
Ms L Purdy - LPurdy@garibaldischool.co.uk
Mr K Brennan - KBrennan@garibaldischool.co.uk
Remote learning
Messages to Parents
Note: Please don't wait for the teacher/staff member to contact you/your child before reporting concerns.
Recognition
Half Term 1 - the following 3 students from the year group have been recognised for the quality of the work they have produced or the positive attitude to learning they have displayed and have been added to the Hall of Fame for half term 1.
Hall of Fame
Name of Student: Elysha Oxborough
Reason for recognition:
Nominated by the Art Department
Mrs Robinson and Miss Mitchell would both like to nominate Elysha for developing her own self-confidence in her Artistic studies to enable her to take the steps to fulfil a potential career in the creative subjects.
Name of Student: Lucy Slack
Reason for recognition:
Nominated by the Humanities department
Mr Brennan would like to nominate Lucy for her amazing performance in Y13 Geography mock exams which exemplifies her approach in lessons. One question in particular regarding geology really stood out!
Mrs Hudson would also like to nominate Lucy for the positive start she has made to her coursework.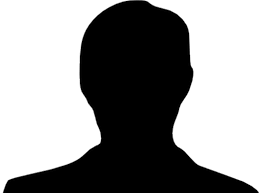 Name of Student:
Reason for recognition: